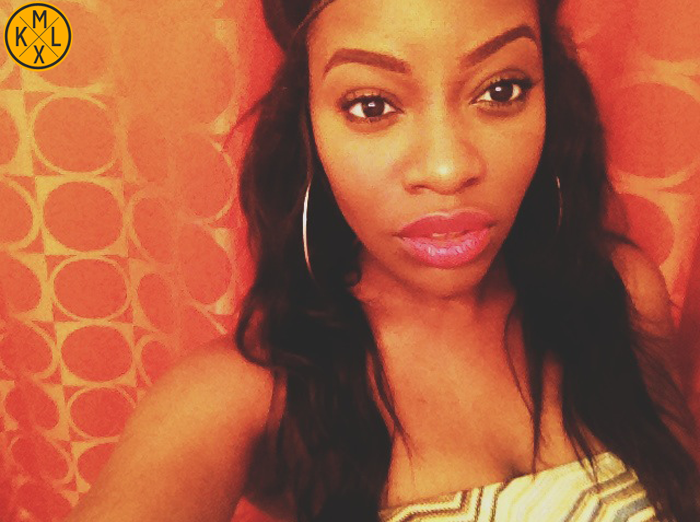 A few things have changed around here. My blog post titles are now clickable and my site now has a pretty little icon if you decide you want to add me to your digital device's home screen. This October, I've been spending a lot of time playing within my creative jungle. If you've been following me for a while then you have watched this little template evolve over and over again. And that's because, I am far from a pro and I've created this site completely from scratch. No, like literally. Everything you see was coded by hand by myself because I wanted the freedom to create something that was minimalistic and warm. Simple and mod. But because I'm a pseudo amateur and a sucker for visual appeal I'm constantly switching things up slightly and trying to incorporate new changes to further enhance my creative edge and my reader's experience – if any, of course.
As for what's new with me, nothing much has really changed. Right now I'm on the hunt for a great Christian daily devotional and a great novel – something that'll move me, maybe even to tears. Can you recommend any? Call me emo if you wish, I'll take it. I've been filled with emotion lately and I'm unsure if it's because I'm moved each week by my Sunday School Students or if it's because the holiday spirit is already filling me up with joy! I can't wait to be with my family for the holidays! They're so much fun, so loving, and extremely hilarious so I'm always looking forward to sharing those special moments with them! Other than that everything has been pretty consistent on my end. You know, just been "consciously living in the light of unfailing faith and living intentionally in my purpose-driven life". [x].


Wanting Two Things| The sandals that I've been looking for forever, that I most recently saw Sweenee Style rocking! *whines*! // And for the holidays to hurry and come! I love time with my family, especially when we ladies hold the kitchen down!
Aiming To Relocate back to South Florida next year.
Doing A whole lot of movie watching lately. Note: I never was a movie person before last week.
Reading Defining Decade by Meg Jay. I'm done reading it I'm just trying to figure out how I want to go about writing my final review on it without giving it away. You'll love this book if you realize that: 30 is not the new 20 and/or if you can admit that you sometimes wished your life looked a better on Facebook! By the way, can you recommend a good read or an awesome Christian daily devotional?
Loving The Blog: "Post Grad Life" – introduced to me by Lianne over at Bauce Mag. // My Guilty Pleasure: Moe's $5 Mondays (Did you know their food is organic? And that Mondays are Moe Mondays? Burrito, Nachos, and Drink – $5.99. My favorite is the Homewrecker on Wheat, half chicken + half steak, salsa, guac', cheese, rice, and black beans).
Thinking About Gods Positioning Service (GPS). We may not know where God is trying to take us, but it's important that we follow on His path in order to reach our final destination. Whenever we fall off path it's truly up to us to reroute ourselves back on His highway so that we can reach our final destiny. My prayer: God please help me listen to your Positioning Service, please help me see more of you and less of me, and please help me trust in you wholeheartedly.
Wearing A Kimono. I've been rocking my Kimono's quite regularly. Over a pair of leggings and a tank, on most occasions. They make just about anything look extravagant.
Working On A personal project set to launch the first of January. Deets coming soon!
Winning Versatile Blogger Award (VBA) / Thanks Jackie Harrison over at Beautify! I was quite honored to be awarded this award by my e-friend Jackie- I mean the girl completely rocks my socks! I'm always sitting here in admiration trying to figure out how she manages to get over a hundred comments per blog post. GEESH! I'm sure it's a result of her sweet + genuine personality + her content-rich blog! Reminds me that I need to continue stepping up my game! Now, with elation aside, I'm supposed to share 7 Things about myself (which I have done above) + I'm also supposed to Nominate 15 Bloggers. This time around, I'm nominating everyone who's commented on my blog in the month of October! Don't forget to tag me, share 7, nominate 15!