I was glad to finally see two consecutive days of intense heat here in Florida, so much so that I have already started creating my little list of Summer Essentials & Must Haves that are great enough to let me tackle the sun while still tasting it! Sometimes I feel like I take advantage of my high-melanin skin not realizing that too much of anything isn't good. I wouldn't say that I'm an ultimate pro, but I will say that my gym/beach bag is well equipped for taking on the summertime shine. Whether you're butter-milk, almond, butter pecan, peanut butter, chocolate, or all of the above – here's the Summertime Essentials Guide | For The Multi-Hued Beauty. Simple must-haves, tips + tricks to keep in mind when packing your bags for the beach this summer.
I'm the queen of discoloration. No – not like, I'm an expert at the scientific aspect of it but like I'm the queen of experiencing discoloration in all forms. But ever since I read, This That Beauty's Required Reading for Clear, Glowy Skin, I found out how to maintain my hue!
+ Sunscreen Is the #1 thing every beach bag should entail, regardless of the bag-lady's skin tone! It'll allow you to maintain your hue in a healthy way that decreases damage to the skin! Sunscreen also has long-term benefits, such as preventing future disease associated with the over consumtion of the sun. Although I have yet to find a sunscreen that doesn't leave that unbearable white cast (which I must add leaves me looking gray ashy) I still make sure to lather it on before lying half naked on the sand for the sun to eat me.
+ The Potion Sesame Oil, Coconut Oil, and Aloe Vera Gel. My gym bag is always filled with an oil mix of some sort. This oil mix is rich in ingredients that combat the sun while giving me a nice glow. I love coconut + sesame oil because it isn't heavy (heavy oils make me hot) and I like the Aloe Vera Gel because of it's cooling effect. Also, Aloe Vera Gel is often used to heal burns – so putting it on while in the sun allows for it to work against the sun! You can also put this mix in a spray bottle with some water for easy application.
+ Omega 6 Rich Diet Foods rich in these fatty acids decrease your chances of burning. Foods like sunflower seeds, chicken, and turkey are rich in Omega 6. Also (although not Omega 6 Rich) Carrots are great to add to any smoothie or meal as they add vibrancy to your skin. But keep in mind, too many carrots will make your skin a bit orange, so monitor your intake.
+ Lemon Juice Is a natural minor-skin lightener, great for areas with discoloration. Simply apply a dab of it to darker areas in order to eliminate and/or reduce dark marks.
Now that my hair hasn't been permed in over 10 months, it's much more porous than before. In other words — my hair is dry! Well, more like, get's dry quicker. I'm constantly making sure that it's moisturized and hydrated throughout the day since dry and brittle hair is the most fragile hair. Women like Shameless Maya always stress hydrated tresses. Here's how I maintain my hair's hydration!
+ Aloe Vera Juice, Glycerin, Water A spray bottle full of these liquids (mixed) is heaven to my hair. When heading to the beach I carry the bottle in my beach bag so I can spray my hair if I'm laying out on the sand without going in the water. These ingredients keep my hair moisturized and they draw moisture from the air so my hair can retain the moisture. You can Google search other "humectants" and see which other natural byproducts produce the same rehydrating effect.
+ Conditioner Is great for pre-beaching! Before going into the water it's always a good idea to add a small amount (or a light coat) of conditioner to your hair that way it creates a barrier between your hair and the water. My favorite conditioner to apply before the beach is by TRESemmé Naturals.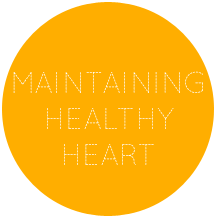 It's easy to get wiped out by the sun. But it's better to be relaxed by the rays then to be beat by the heat! When I go to the beach I like to stay out there for no less than two hours. I really like to enjoy myself and take it all in without having to worry about what I need and/or don't have. Hence why I'm doing this post. And I've noticed that maintaining my health while there is a crucial part to enjoying the experience. Here's how I maintain healthy heart.
+ H2O I could never leave home without it. Just like if I were going to the gym, I make sure that I have at least two bottles of water with me. I think of myself as a flower. Sunshine is great, but without water, I'd wither. So I'm constantly drinking water while I'm at the beach not only so I can stay cool but also so I won't become dehydrated and worn out after cooking like a piece of steak on a grill. If I don't have anything on this list, I will always be sure to have water.
+ Fruits, Veggies If I'm in the mood for something a little sweet, I juice/blend some fruits and veggies to take with me! I'm sure to pack my drinks with lots of flavor and I make them rich in fruits like pineapple, strawberries, mangos, and bananas. If I'm feeling extra Pinteresty I'll make popsicles, ice cubes, and/or slushies and put them in my cooler. Coconut Milk and Coconut Water are also great things to add to any recipe, as they are rich in electrolytes much like Gatorade & Powerade.