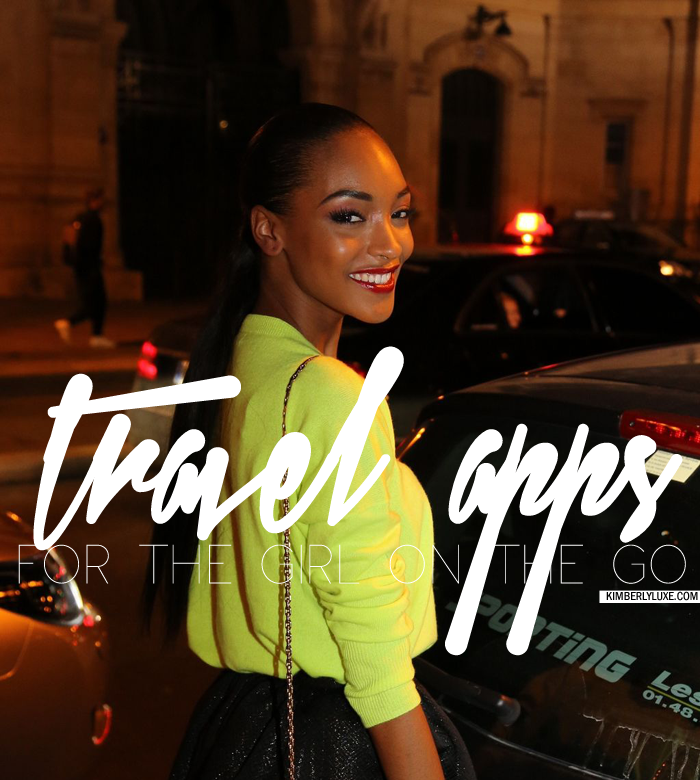 I like to do things. Forget, buying loads of clothes and shoes — and let's purchase experiences! This year I've ridden a couple of horses, scuba dived, biked three miles, participated in bikram yoga, rock climbed and hiked. Regardless the circumstances, I've always made it a point to get out and get into something, even if I'm doing that something solo. Often, I'm asked which apps are my favorites so I'm sharing 5 of my favorites with you! You'll find that most adventures don't cost much as long as you save for them, and that regardless your budget you can always find something worthwhile to do.
+ LIVING SOCIAL Living Social is great for adventures. If you're looking for white water rafting, horseback riding, festivals, vacation packages, and/or spa packages then this is the app for you! This app is especially great if you're planning group travel and/or a trip that requires long-term planning! Also, always inquire further about each package, as many of them don't require you to pay everything up front. Sometimes you're able to pay in installments or upon arrival. Also, be sure to ask about the cancellation policy – that way you're not charged for simply being a "no show".
+ TRIPADVISOR I use Tripadvisor for more than just looking up hotels. I use the forums regularly – even if I don't plan on going anywhere. Their forums are so insightful because people will pose questions about travel, hotels, cities, countries, etc. and experts and/or people who frequent those countries regularly provide an insight like no other! Like how much money to bring, how to save money while on your trip, what not to bring, and what to bring. They also do a great job of recommending travel agents and/or money-saving travel packages!
+ KAYAK If you're looking to compare airline prices amongst different sites (like Expedia, Hotwire, and/or Travelocity), then Kayak is the app for you. You can simply put in your flight details, hit search and let it search. It'll bring up all of the different price points from lowest to highest and then redirect you to the site that you choose! Cuts lots of time, especially if you're the quick, savvy, and price-sensitive type.
+ YELP I love Yelp because it's great for finding local fun things to do that don't necessarily require long-term planning. For example, I went to an outdoor Acrobatics class also known as a Flying Trapeze class. We planned it in the matter of three hours, went home and got changed, and headed out there! It was a lot of fun and I was able to tackle my slight-fear of heights and even flipped in the air and got caught by another guy! Something fun to do on a random week night with a few friends.
+ GATE GURU Now this, is my app! Especially when I have a long layover in Atlanta! Gate Guru creates a map of the airport that helps guide you to each restaurant, store, restroom, and so much more. Being that Atlanta's airport is so large, I've always wanted to visit a few of the new and different stores that I've never been to. Having a map makes it much easier to cut time, as you'll already know where to go! This is great if you're looking to get your makeup done (there's a MAC store in Atlanta's airport), looking for a last minute gift or if you're looking to pick up a souvenir with the cities name on it – as it can sometimes be hard finding such items when in not-much-of-a-tourist-attraction-type city.
image: jourdan dunn