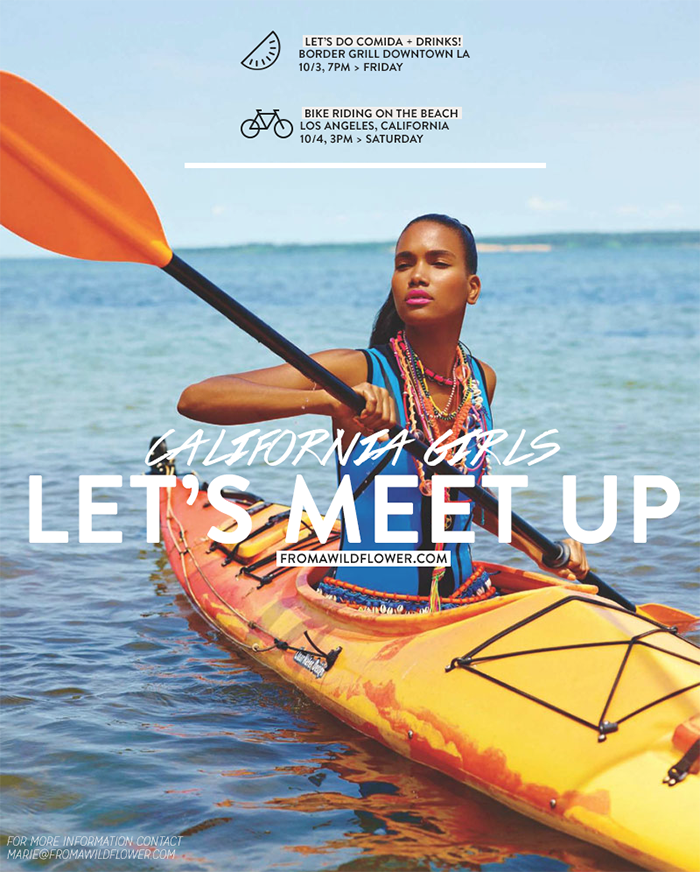 Hey Friends
If you've been reading this blog for a while, you've noticed that I have been missing in action this year. Well remember that
From A Wildflower
project I launched on 1.1.14? Well, it gained 100K views in first 3 months and I've published entries on the site from over 100 women! Yes - I was the one updating the site twice (and sometimes 3x a day) everyday! Talk about
time consuming
. The good news, however, is that I've learned so much in just 9 months of running that site that I didn't feel comfortable with updating my personal blog until I was able to implement all of the new things that I've learned! Quality over Quantity, always.
So I'm kicking off my comeback with a meetup! Starting in Los Angeles, California!
And if you live in California, I'd love for you to attend! I've choosing two different dates, two different times, and two different locations in hopes of being able to accommodate those with tight/busy schedules. Don't worry New York, you're next!
So let's grab a bite + a ride a few bikes!
10/3, F •
We'll be meeting up at
Border Grill
@ 7PM for food and drinks!
10/4, S •
We'll be renting bikes and cruising' along Venice Beach @ 3PM. & The meet up location is TBA.
So Why Should You Come?! Because:
+ There is power in collaboration!
From A Wildflower
grew into something great because we collaborated with other bloggers. This hangout will be shared with our readers via pictures and video that we'll be publishing on our social media outlets and blogs! We'll share you with our readers and you can in turn share us with yours! All while building relationships with other bloggers that can
blossom
into something great!
+ There are no cover charges or fees!
We're not charging any entry / hangout fees =P. You'll only have to pay for your food and drinks if you want to eat, drink, or rent bikes!
+ Bring your friends!
You don't have to come alone! Bring whoever you'd like, just be sure to let our Event Coordinator know how many seats we'll need to save for you!
+ Bring your camera!
Because there will be many photo opps! Need pictures for your blog? Now you'll be surrounded by other bloggers who will be glad to help you capture images of you bike riding along the strip and eating with other bloggers!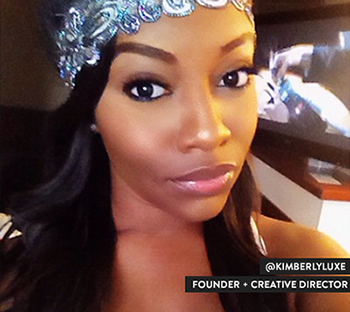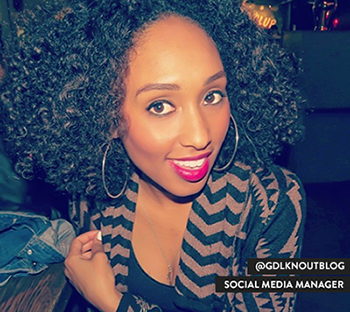 I look forward to meeting my California e-friends! And I'm excited about the next cities I'll be visiting. Stay tuned, as I'll be back here on

kimberlyluxe.com

with fresh new content very very soon. =)

Labels: KIMBERLYLUXE