Because this has been my anthem all year.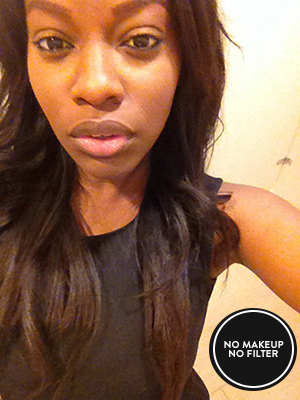 Despite the heat, my summer has been off to a pretty cool start.
I've been spending the majority of my time at the beach and let's
face
it, when it comes to makeup, "ain't nobody got time for that."
So I've been rocking my 'dermis
and spending my nights with a cake face. But this time, not with products that conceal and hide what I deem my imperfections, but a concoction for maintenance.
You see, I write about beauty and skincare because I've suffered with skin issues pretty much my entire life.
Hyperpigmentation, dryness, and itchyness? That's my skin in a nutshell. So I take preventative measures before letting things get any worst.
Remember back in 2012 when I told you guys that I was on a mission to have skin that was better than makeup?
Well, I've been committed to that journey and I must admit, things have been going pretty well. Although I'm still working on upping my water-drinking game (hey they say
it'll drop 10 years off your face!
), my skin regimen has been a strict one that consists of fixing problem areas.
For my girls suffering from Rosacea - there are over 16 million of you - I'd recommend you beat it, and I don't mean with makeup.
Rosacea, often referred to as adult acne, is a common inflammatory skin condition and Mirvaso is the first and only prescription treatment specifically developed and indicated to treat the persistent facial redness of it.
Not only is the cream bomb-diggity, but it's also super easy-to-use and it yields quick results. And the reason why I appreciate
Mirvaso
so much is because they offer quite a few coupons on
their site
that you can bring to your pharmacy for discounts!
Covering up your blemishes and redness can be costly and temporary but treating problem areas can build confidence and save you from the hassle of concealing.

Indication: Mirvaso® (brimonidine) topical gel, 0.33% is an alpha adrenergic agonist indicated for the topical treatment of persistent (nontransient) facial erythema of rosacea in adults 18 years of age or older. Adverse Events: In clinical trials, the most common adverse reactions (≥1%) included erythema, flushing, skin burning sensation and contact dermatitis. Warnings/Precautions: Mirvaso Gel should be used with caution in patients with depression, cerebral or coronary insufficiency, Raynaud's phenomenon, orthostatic hypotension, thromboangiitis obliterans, scleroderma, or Sjögren's syndrome. Alpha-2 adrenergic agents can lower blood pressure. Mirvaso Gel should be used with caution in patients with severe or unstable or uncontrolled cardiovascular disease. Serious adverse reactions following accidental ingestion of Mirvaso Gel by children have been reported. Keep Mirvaso Gel out of reach of children. Not for oral, ophthalmic, or intravaginal use. You are encouraged to report negative side effects of prescription drugs to the FDA. Visit www.fda.gov/medwatch or call 1-800-FDA-1088.

____________
I was selected for this opportunity as a member of Clever Girls Collective and the content and opinions expressed here are all my own.
Labels: BEAUTY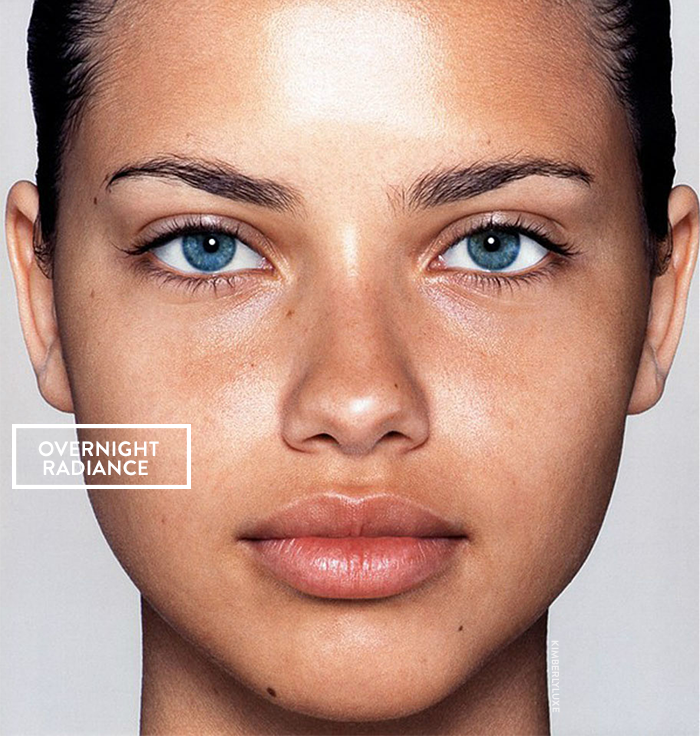 I've experienced some of my greatest facial skin progress during the wee hours of the night.
And although I want to take credit for these
"I Woke Up Like Disz"
Findings, I have to give Mother Nature her bed cred' because beauty being an overnight process is a science (and a God) thing. The fact is, our skin does amazing things while we are sleep - so long as we allow it to happen (and give it a couple of friendly boosts along the way). Here, I'm going to share what I call:
Overnight Skin Science topped with The Morning Maintenace needed to maintain and further enhance what Mother Nature deems "Beauty Sleep"
.
____________
sommeil de beauté
+ new cells = new face.
as you sleep, your skin's metabolic rate speeds up which increases the production and breakdown of protein. protein is what's needed for cell growth to happen, and cell growth is your skin's way of repairing itself from uv rays and other skin damaging processes. tissue repair + skin rejuvenation takes place while you're sleeping so long as you are in a deep quality sleep. and who doesn't want effortless maintenance of skin errors that may have been caused throughout the day? /
so how can you ensure healthy skin repair during this nightly new cell process?
make sure your sleep duration exceeds 7 hours. the deeper and longer you sleep, the more your skin's metabolic rate speeds up and allows for the process to happen. also make sure that your face is exfoliated, so chemicals aren't being further embedded into the skin.
+ did you say collagen?
people pay for collagen when they realize that their face is aging quickly and that their skin is thinning. allowing yourself the proper amount of quality rest allows for circulation and oxygen to flow to your skin which is known as
peripheral vasodilation
. this process allows for 'receptors' to spring to life within the blood vessels and grab amino acid molecules (the building blocks) to help build more collagen, all while fluid and toxins are drained. /
how can you make sure your blood is healthy?
eat a dinner that benefits the heart! salmon, flaxseed, oatmeal, red wine, and
these things
make the cut! the better the blood, the better the collagen. *cheers* to firm and plump skin!
+ lack of sleep = dark circles
and there is a reason why! when there isn't enough sleep, circulation of the blood isn't at it's highest potential thus resulting in skin looking dull and translucent.
+ lather up!
nighttime is the best time to use your beauty products as your skin can benefit from them and take them in much better during this cell rejuvenation process. i prefer organic products such as coconut oil in my nightly-lather-on process as i find that it leaves my skin soft, moisturized, and healthy. oh,
and it's one of the things in my pantry that has natural spf in it
.
+ breakdown
eat heart-healthy dinner for firmer skin without botox. exfoliate and rid the skin of dirt and grime for au natural cell rejuvenation. lather up your skin in healthy skincare products. allow your blood to circulate by getting an ample amount of quality rest to ensure brighter complexion that glows.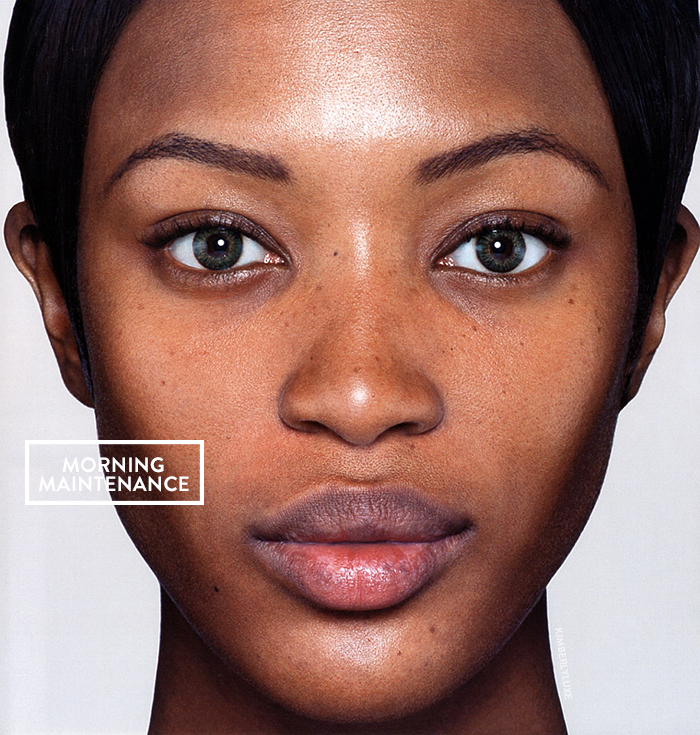 good morning, beautiful
+ your skin is hydrated
but you can hydrate it more. when you wake up, start your morning with a glass (or two) of water. clean water allows for your organs to wake up and be cleansed properly!
+ add spf, even if you're black
spf added to the skin protects it from all of the hard work it did overnight! take pride in your skin and form a barrier between it and the uv rays that'll grace over it throughout the day. if you feel like spf is too much of an extra step, add it to your lotion. and if you're a girl who always wonders why her dark marks don't go away, you may want to
read this
short post on why!
+ go for healthier makeup
my new favorite brand is
nars
. i've been killing their
super orgasm
,
powder foundation with spf 12
,
their primer
and their
concealer
! so why nars, you ask?
because i want skin better than makeup
and
nars
is cruelty-free and vegan, which ultimately means it's less harmful to my skin!
Image Source: Models With No Makeup by François Nars for Nars Cosmetics
Labels: BEAUTY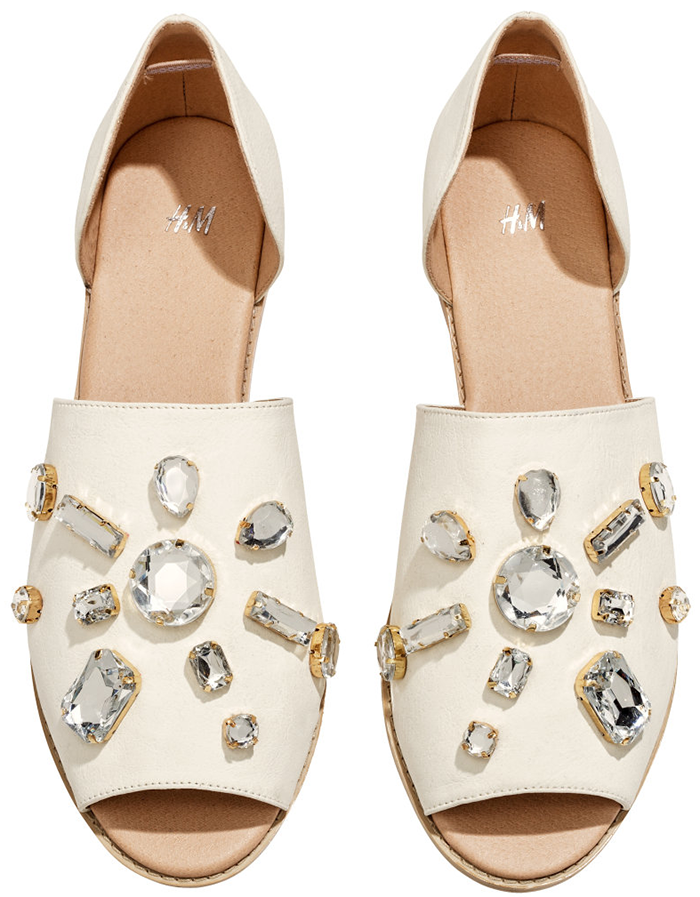 H&M Sandals With Rhinestones, $34
Labels: FASHION

the floods have hit
.
36 People have been reported dead
and two of them have drowned in their cars only a few miles up the road from where I'm writing this.
The ceiling of the mall
I just got a pedicure in a few days ago, has collapsed and locals are fearing for their lives as roads are caving in and collapsing at random places, unexpectedly.
I broke down this morning when recapping the events that transpired the night before to my mom, who lives 10 hours away, all because I couldn't help but to wonder if any of the people looking for shelter were the ones my coworkers and I were told to turn away by the investment owner of the luxury hotel chain I work for. As individuals flooded into our sold out hotel property the evening prior, our concern was safety so we referred each and every person who walked in, to a hotel near by. One not affiliated with our brand, but one that was sure to be the safest property to get to from our location and the only one on this side of town known to have rooms left. Our franchise owner, however, happened to walk into our building in the midst of it all, ironically waiting for one of his friend's private jets to land at our airport's private landing dock - which he too, also owns.
He walked up to our desk, as we scrambled to print out in-house guest records, in the event that the flickering power decided to go out and stated: How often is the entire city sold out? Why are you guys referring people to another hotel not affiliated with us? We smirked, gently, hoping that his concerns weren't about to go into the direction we thought it would, but he followed up by telling us, "let's keep
it
in the family" and suggested that we only send individuals to his properties - which were 20-25 minutes away, on the beach.
My heart immediately broke, as individuals came in. Noteably, the couple with the newborn baby and the blind and disabled man whose flight had been cancelled due to the severe weather. A cab ride to the beach would have easily been $30-$50 with the weather being as bad as it was. And the hotel prices on the island were $70+ more than the last inland property left with rooms. While some individuals took our preprinted directions to the beachfront properties that boasted ocean views, others snarled at us, letting us know that the roads had since reached 4-7 inches of rain just here in town.
So there he sat, catty-corner to our European designed front desks, interjecting in between guest and instructing us on how to better sell each one his other properties. "Make the reservation for them while they're here, so we can lock them in", he stated in his most elementary voice. A suggestion that thankfully failed as guest wisely declined - not knowing how it would be humanly possible to cross the
two bridges (one being a three mile one) that crossed over large masses of water
.
9pm was upon us and he finally decided to pack up his laptop and tablet to leave but first he thanked us "for being rockstars" before heading out to his vehicle, reassuring us that the storm would pass in the next thirty minutes.
Once he left, more and more individuals began coming into our doors asking for shelter. It was at that point that we handed each a blanket and told them "we're sold out, but feel free to sleep wherever you'd like in here." We were uneasy by the franchisees prior requests and after resurrecting the power for the third time my coworker hugged me and said "Goodbye, I'm not coming back." Her son had been home with his aunt all night and the axiety of whether or not he was okay had consumed her. Her farewell felt Titanic
y
as did our lobby full of local residents, flight attendants, and pilots all laid out sleeping under our 400-Thread count blankets and feather filled pillows. A sight that would be thought to be a major hotel liability but one that just felt morally right considering people were drowning in their vehicles in search for shelter.
I turned the lights out in the lobby and sat in our empty restaurant. And I couldn't help but to think about my coworker who left at the height of the storm just to make it to her ten year old, the franchisee who hadn't called to check up on any of the employees, the night shift who ended up walking to work after abandoning their vehicles that ended up in sinkholes, the greedy and racist mentality of Donald Sterling, and the words that will forever haunt me as I sat there without my family and with no safe way to make it home to, "keep it in the family."
Labels: KIMBERLYLUXE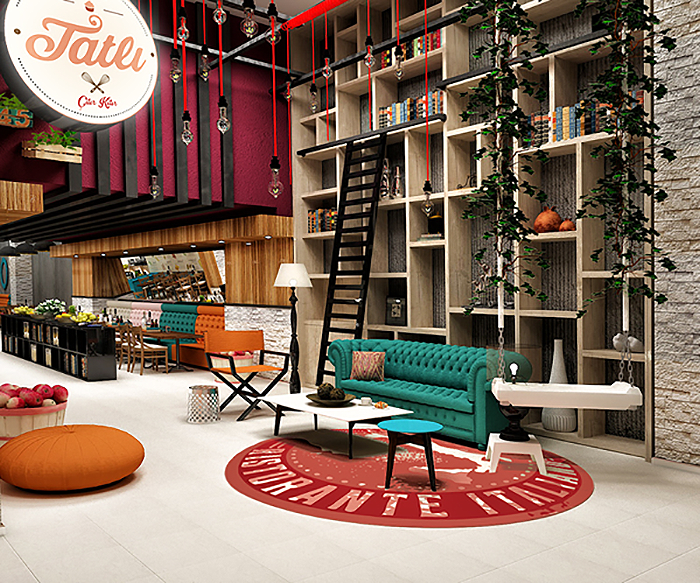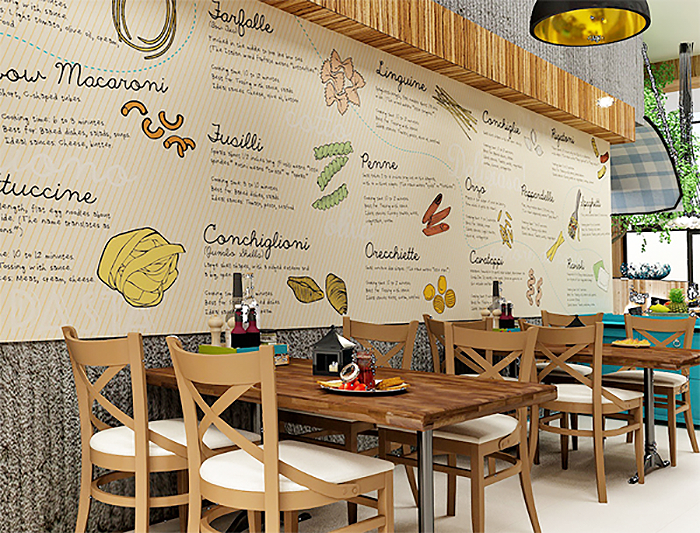 Wom Cafe Restaurant Corporate Interior Design Identity

// by kraf & co / dilem akiner, onur tatver, tuğçe tuzcuoglu
Labels: DESIGN

and there are so many more! know some worth the shout? consider the comments section above, part two!

This Spring be on your P's and Q's!
J.Crew is serving up Pointy Toes + Quirky Well-Tailored Finds!
Labels: FASHION