____________
I'll never forget the day that my cousin (and best friend)
Soraya
sold everything she owned, packed one suitcase, and booked a flight to NYC to pursue her career in Journalism. "It's time to follow our dreams," she said as she sat at the airport terminal waiting for the plane to arrive. Her and I knew since we were younger that working for ourselves was not even an option and we were finally in our twenties, with resources and experience under our belts, and the determination needed to successfully take on the freelance world. But reality quickly struck as we grew older. Soraya turned 26 and
the reality of not having health insurance hit her like a ton of bricks
. Although she was the New York Coorespondant for
a high-volume site
and the site manager for
an MTV2 Personality
, the reality of the situation was that she was still self-employed.
"So what are we going to do about benefits?", she asked as she got kicked off of her dad's health insurance policy and that's when I realized: "Oh shoot, I'm about to be 26 too!". I've seen the cost of my Gynecologist bills before and after insurance and I'm really not trying to be
one emergency away from financial disaster
.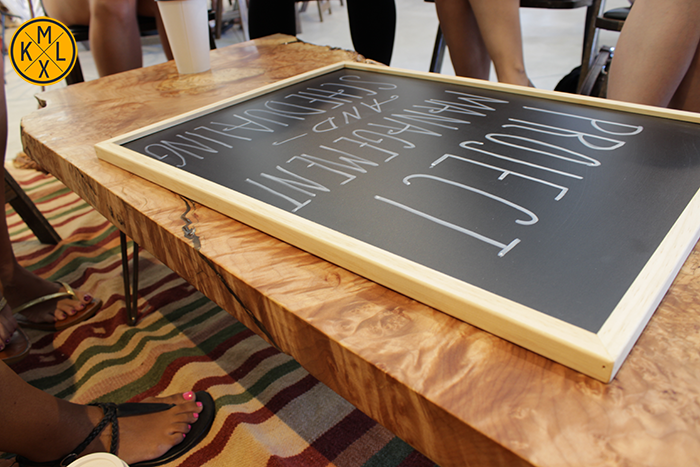 So where do we start as freelancers, business owners, or employees of companies with not-so-hot insurance policies? I'd suggest test-driving
Aflac's Open Enrollment
. Soraya and I will be hitting them up, simply to hear our options and to pick a healthcare plan that works best for us. We're going with
Aflac
because they offer cash benefits (like a reward program) as they insure you and you can use those benefits to pay rent, gas, groceries, child care or any other out-of-pocket expenses. (And you guys know
I'm all about reward programs right?
)
The United State's Open Enrollment Period is now (a time where you can
change whatever plan you have or get a new plan
), so definitely take advantage and search for the biggest bang for your buck -- Even if you're working in-house somewhere. What's wealth without health?
Protect your ends.
Welcome to adulthood my friends =).
____________
I was selected for this opportunity as a member of Clever Girls Collective and the content and opinions expressed here are all my own.
Labels: BEAUTY, DESIGN, FITNESS, FOOD, KIMBERLYLUXE, LIVING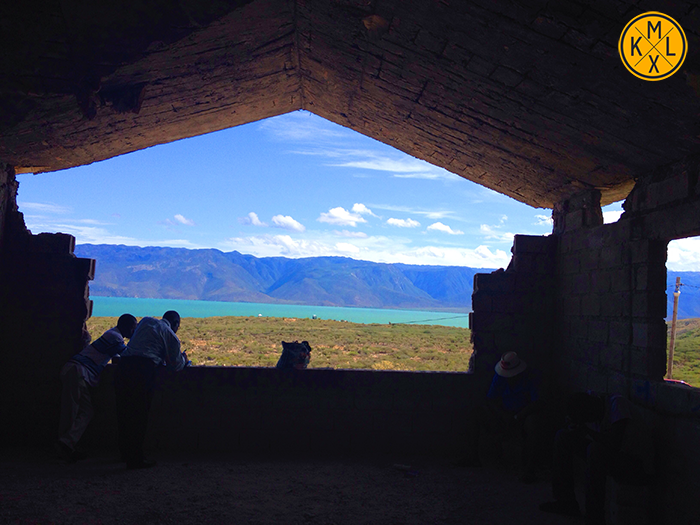 I won't even lie to you when I say that I was always afraid of going there.
The place my parents called home before they moved to The Bahamas and then to the United States - Haiti. You know, that place with
the earthquake that killed thousands, left many without food or shelter
? The place deemed as the poorest country in the world. The one often depicted in the media as one tainted by misery and sadness. Yeah, there.
How would I survive in a place where food was prepared right in front of you?
Hibachi.
A place where animals were raised, slaughtered, and prepared all by the same person.
Whole Foods.
And a place where individuals had to wake up early and head to the market place to sell their goods to tourists and shoppers.
Corporate America.
Haiti just wasn't for me and for years - twenty four, to be exact - I convinced myself that I could never go.
Years soon passed and as I grew older I became addicted to milking my independence. Traveling was my high and hopping in my car at any chance I could get to see the places that authors often set their novels in was my monthly adventure. My mother was proud of me - she admired my willingness to always be ready to get up and go - and through my new found self-empowerment our relationship became stronger.
"Let's take a mother-daughter trip!", she suggested one random afternoon. Elated, I immediately accepted her invitation. She asked me which days I'd be free to travel and then proceeded to book our trip. "We're going to Haiti!", she said, as she hit
send
on our flight confirmations and my first reaction was denial. "Nah, she's playing," I said to myself and for weeks it still never dawned on me that this trip would soon become my reality.
Fast forward to our arrival at Fort Lauderdale International Airport and we met up with my mom's best friend's son, Brandon. Brandon was dressed like the cool hipster kid he was - and I was there dressed in my most plain attire. Brandon spoke to me as if I had visited the island before and was quite shocked moreso by my concerns then the fact that I was older than him and hadn't been before.
My mind was in constant conversation with itself from that point forward.
How was it that I, a girl who rarely watched TV, didn't read gossip sites, and intentionally tried to stay disconnected from pop culture and media all in an effort to not be brainwashed and a victim of "group think", was the same girl who had preconceived notions about a place I had never gone?
When we arrived in Haiti, Brandon's mother - who owns a hotel, complete with WIFI (something new to the island) - told us that we wouldn't be going to the hotel for a few days and that we'd instead
really
see Haiti. My first reaction was panic - I needed to let my family and my boyfriend know that I had made it safely.
Check In
. I looked down at my phone, only to learn that stealing WIFI was pretty impossible since there was not one connection available. Hell, even my cellular bars were non-existent.
6 hours passed and we were driving up the mountains on unpaved roads and people were everywhere - but no one was sad. Kids played games in the street. Women were cooking for the neighborhood. Men were plowing, monitoring the animals, building buildings, and fixing cars.
Community.
We stopped every 30-45 minutes, just to buy fresh fruits from the women on the sides of the roads and kids would immediately begin wiping the dust off of the car in hopes of getting a few dollars. But everyone, was happy.
The temperature dropped as we got higher and higher into the mountains and before you knew it we had gone from being in 90 degree weather to being in 65.
We spent three days, with no electricity, no shower, and no bathroom - but I had the time of my life.
Waking up, walking to the beach, going for long swims, coming back to a bar of soap and a huge bin filled with clean water that our friends drew from the well was an every day occurrence. Being naked and 'showering' outside with the sun shining on you is an experience like no other.
The land was lush. You could pick fruits while walking to the ocean. Animals walked next to you as if you were one of them - no fear, no fight. The food was made from the freshest ingredients, grown in the gardens. The people stuck together, knew each other by name, smiled, waved to one another, made jokes, hugged, kissed.
I felt like I was in the garden of Eden and till this day I selfishly hope that Haiti doesn't advance technologically just because the people have a sense of pride and compassion that I believe no longer exists. People may deem Haiti as "poor" because of the monetary system being almost non-existent and quite hard to come by but the Haitian people are the richest people I have ever encountered in my entire life. The land is abundant, the people proud. I redefined my idea of luxury - and although I never was the type to measure my sense of luxuriousness by the types of cars people drove or the houses they lived in, I now defined luxury by the community, in which, one lived in with a sense of pride and worthiness.
Like the characters in my novels, each role, whether "small" or "large" played a necessary part of telling the story. So regardless of how big or small you feel your role in life is, know that it is a part that is necessary for creating community, loyalty, pride, and faith that keeps the people afloat.
And that my friends,
is luxury.
luxury • noun • \ˈlək-sh(ə-)rē \ • a condition of abundance or great ease and comfort
Be Full and Define Your Luxury.
_______
This post is part of
The Layers of Self-Discovery Tour
created by GG Renee of
All the Many Layers
. Follow the tour through the blogs of 26 women exploring the complexities of womanhood and self-discovery from A to Z.
Click here to keep up with each post
and enter to win a giveaway package full of goodies for your mind, body and soul. #LayersAtoZTour